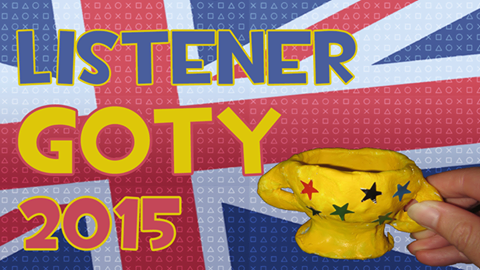 IT'S DECEMBER! Which means it's time to start thinking about your picks for game of the year.
As per usual, we want to know your favourites so we can run through them in our first show of 2016. So, throughout December, please submit your top five games of 2015, and try to follow these rules:
Games must have been released in your territory in 2015.
PlayStation titles only.
Remakes aren't welcome (they took our jerbs etc).
Label them from 5 to 1 (with 1 being your GOTY), and dump them in the comments section below, tweet them to us @PSRadioUK, or email 'em over to fishandchips@playstationradio.co.uk.
They will be dealt points according to their ranking on your lists, and totted up to determine PSRUK's listener game of the year!
LYB
x